| | |
| --- | --- |
| Posted on July 8, 2016 at 9:20 AM | |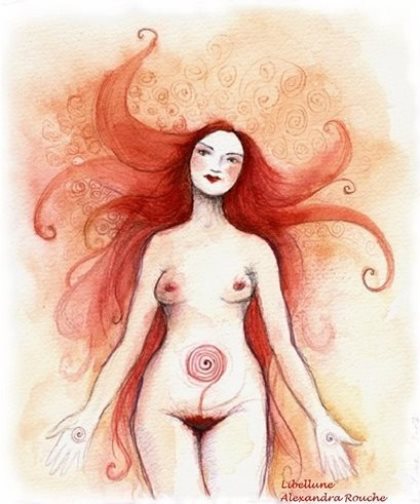 How might you have honoured your femininity at the point of your first period?
Why would you even wish to do this some may ask?
If this time in your life is long gone and past why would you want to revisit it at all?
What is there to gain from going back to this time in your life?
These are some of the many questions women ask when considering whether a Menarche Ceremony is right for them. Many women are unaware of the potency of this time in our lives and how crossing this threshold in a healthy healed loving way helps to shape us as whole women. Marking the first period of a young girl is an important rite of passage. This welcoming to womanhood helps to foster healthy relationships with our body, our family, our community and society as a whole. If we are not received fully in our innocence as a young woman when our blood arrives this disconnection is felt on a cellular level, this message of something not being right or held echoes through our bodies, our minds, our knowing that something of ourselves is not welcomed. This experience causes fractures in our psyche and affects how we relate to our world; the outer, as well as our inner world. Often this isn't felt immediately, sometimes this disharmony speaks to us over the years as menstrual discomfort, gynaecological symptoms, relationship difficulties and self-esteem issues.
Often women don't realise the importance of reclaiming this time in their lives until they see the missing space inside of themselves through disconnect or disassociation. Many women are awakening to a way of deeper intimacy and relating in their interpersonal lives. Honouring your Menarche, revisiting this sacred initiation into womanhood helps to call missing aspects of yourself back to this point in time. It is an act of loving self-compassion to communicate with your maiden self, to give her a heart held hand on her journey to wholeness.  The psychic energy that surrounds a young girl at menarche means she is sensitive to ethereal, energetic forces. Menarche is her path of individuation, an opening and a flowering. The blood is rich in stories and connects her to her lineage and 'blood line.' When women gather in circles the stories they share become the new creation story, the new myths that guide our times. The knowledge truly comes from gatherings, we learn collectively and subliminally which in turn nurtures our belief systems, and the way we look at ourselves as women.
Indigenous cultures honoured the menstrual moon time as an opportunity to gather and cultivate spiritual wisdom for 'all our relations.' Visions and dreams and guidance would be acted upon by the community. How the maiden is held in the psychic sensitivities sets up a pattern for owning her femininity in her life. Menstruality is a means of selfknowledge;  we learn how to embrace the lunar cyclical female mode of being rather than the solar, linear more masculine, constant 'on' way of being. Accepting our changing faces of womanhood throughout the month and acknowledging the symptoms that arise when the feminine aspect is denied helps women to truly find themselves and come home to their core being.
The Menarche Ceremonial day is for women of all ages, menstruating or not, pregnant, breast feeding or postmenopausal. This is a day of sacred space and an opportunity for women to gather in circle and share stories, to set the intention to move beyond any 'old' out moded or detrimental ways of being and burn them together in a fire ritual. The Menarche Ceremony is a way of reclaiming the lost parts of the maiden self which often become supressed through upset, disappointment or shame along our path in life. 

The aim of this ceremonial work is to connect to that time, to re-vision how you would like to have been received by family or loved ones at your very first period. The opportunity to be welcomed and celebrated for the woman you truly are is a potent process which can help on a subtle energetic level to shift tricky patterns, and support healing on many levels. We will engage with the cycle in a safe and supportive witness space to call in healing and nourishment.
Resetting of this Menarche time fosters a greater inner authority, clarity, and encourages an awareness of where you find yourself on your own personal feminine map, with guidance of how to move forward to navigate beyond back out to the world. As we change the frequency and vibration to one of empowerment love and healing with each woman in this ceremonial process, we share this out across the world so all girls and women find themselves welcomed, cherished, honoured and respected for aligning with their true feminine essence. This activation will provide new energy for women to gather up into themselves, and carry back out into their worldly experience.
If you or women in your community would like me to come and run a Menarche Ceremony please get in touch.  I am happy to come and work with you and share these teachings on reclaiming your feminine truth and honouring you for all that you are with love, holding and integrity.
Blessings Clare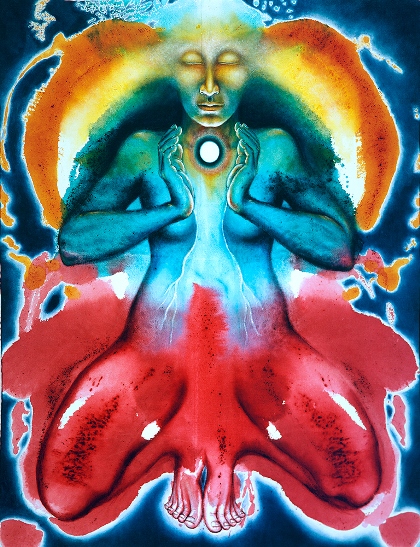 Categories: Menstruation, Celebration of Rites of Passage, Menarche