| | |
| --- | --- |
| Posted on November 30, 2014 at 7:00 PM | |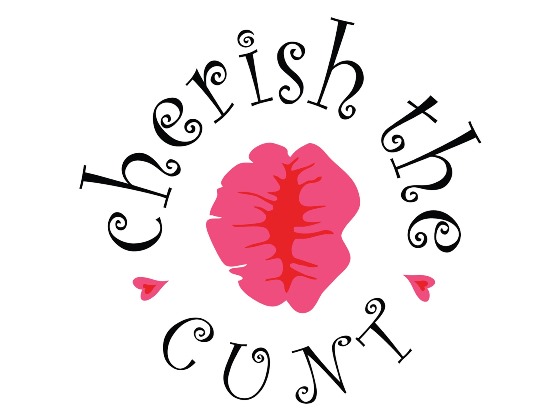 Any time I am asked to craft a bespoke blend of vibrational essences I feel such a sensation of honour and gratitude for the ability to work in this elemental way. My dear friend, colleague and beloved sister Colette, AKA LadyCunt Love was launching a new exciting online project for women called The Cunt Loving Quest, and wished to have some energetic holding and support with the process of birthing this incredible project.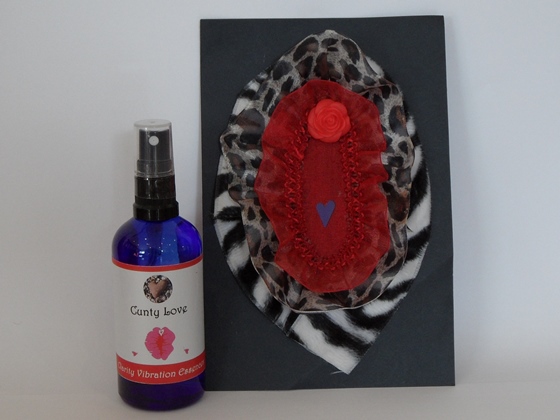 So I set to work in a way that I often use when working remotely with people. We begin by setting the intention for what the essence blend needs to bring, how it needs to hold and importantly any key themes or words that need to be considered in the crafting. The key words Colette chose were strong and powerful and as the process of blending began to unfold, these words became animated wanting to leap from the page into the bottle.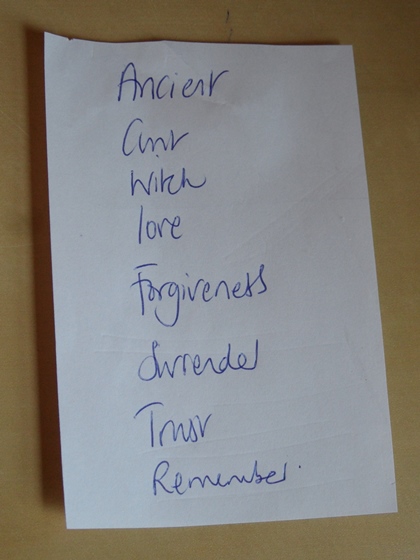 I work with a variety of different vibrational essence companies and have in the region of 400 different types of flower, tree, seed, crystal and environmental essences from all over the world. My own essences crafted by my fair hand in the South West of England number around 40. This means that when I get to make a blend for someone it has such a unique prescription, the energies are considered and called in to support in the best way possible.
For this particular blend and the project it was supporting I decided to create an altar for the energy of honouring the origin of 'Cunt'. This is an emotive word and slowly we as women are claiming it back for all the power and passion it holds, and releasing all the negative destructive connotations that have come from the vile wounding of it being shouted out in pain and anger. I laid the bottles on the altar cloth, open and filled with Chalice Well water, sacred holy water from the spring in Avalon.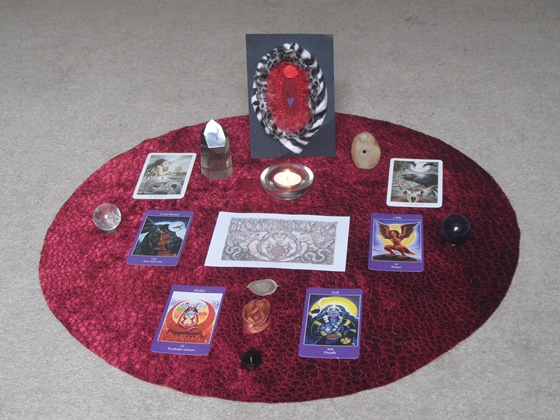 All the boxes were laid out spherically around the altar and I began to work with the energy of the words. I found myself rhythmically beating my drum chanting each of the words Colette had chosen. The chanting and drumming took me deep into trance state and the sensation that each word brought was intense and powerful and held energy of its own. The words came through in a somatic and embodied way and I could feel the frequency of each word in my body. I saw the reverberations from the drum beating the words into life pouring into the well water in the open bottles on the altar.
The time came for the essences to be chosen and blended. I use a variety of methods for this process, sometimes picking intellectually, sometimes I have a clear sense of the bottle waving at me as if to say pick me! I also dowse to see if there are elements that wish to be included that I might have overseen. The result was potent and juicy!
Now I always find it interesting to step outside of myself and see how the blend has come together. This can lead to me questioning the prescription sometimes when my analytical mind steps in and says 'Really' is this really what needs to be included? This was the case for the essential oils that wanted to be used for Cunty Love. The oils will transport the user to altered realms with ingredients such as Flying Oil; a blend that uses magickal herbs as close to the old recipes as possible but without the psychoactive poisonous plants! Davana is an unusual oil too and is credited as a shape shifting scent that smells very different to each person and the PH of their skin. Intellectually I wouldn't have chosen these oils to scent Cunty Love, they chose to be included in the blend and it is a good reminder often to get out of the way when blending in such an energetic way. It is not for me to question from an egoic perspective whether I consider this to be correct or not, for what is correct is just a rigid mind set in these parameters anyway.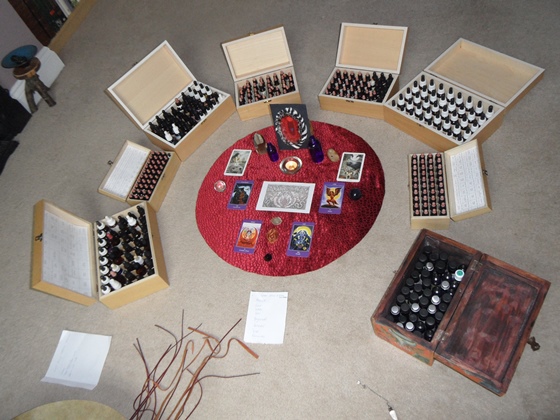 Cunty Love was born and packaged off to Colette with good wishes and high intentions of holding in a transformative loving way. I was eager for the package to arrive in the post and for Colette to begin using the spray and dropper blends of Cunty Love. The crafting process came alive so vibrantly it would have been brilliant to have tried the blend to see how it felt. I got chance to try the Cunty Love atomiser later the following month when she came to stay. Two or three sprays above my head and I could feel all the access points in the back of my head and spine activate. The smell is unlike anything I have ever smelt and is unusual with Juniper, Davana, Flying oil, ylang ylang and Neroli. This was pokey, no doubt about it.
I hope those that feel moved to use Cunty Love find it to be beneficial in cultivating more cunt loving qualities!
For more detailed information on Cunty Love essence and to order Cunty Love click here

Information on Colette Nolan's great work here at Cherish the Cunt
You can also purchase Cunty Love via the Cunt Loving Emporium, along with other juicy Cunt Loving items!!
Categories: Vibrational Essences, Sacred Sexuality