| | |
| --- | --- |
| Posted on November 6, 2013 at 2:20 PM | |

I wanted to talk about a natural way to experience your cycle and felt that the best person to talk about this is a dear friend, Rachael Hertogs. Creatrix of Moon Times, maker of natural menstrual pads and purveyor of all alternative menstrual products that are ecologically sound and kind to our bodies as well as our dear Mother Earth.

Menstruation, periods, monthlies, Aunt Flo, on the rag, moon time, whatever its called I find it amazing that in 2013 we still find this topic taboo! Women try so hard to bring it out, get it 'mainstream' but "society" (isn't that me and you??) goes against us with their blue dye on pad adverts, the individual wrapping to disguise what's really inside, not to mention the scented pads to hide the smell and puzzling tampons with 'skirts' to keep that blood at bay! Heaven forbid it drips on our knickers…isn't that what they are for??

One of my idols is Eve Ensler of The Vagina Monologues fame- she put vaginas out there! One of my favourite monologues is The Angry Vagina- "My vagina's angry. It is… My vagina's furious and it needs to talk…All this s**t they're constantly trying to shove up us, clean us up — stuff us up, make it go away. … Like tampons — what the hell is that? A wad of dry cotton stuffed up there…….Stop shoving things up me. Stop shoving and stop cleaning it up. My vagina doesn't need to be cleaned up … That's what they're doing; trying to clean it up, make it smell like bathroom spray or a garden. All those douche sprays, floral, berry, rain. I don't want my pussy to smell like rain!"

The market for sanitary products gets bigger and bigger and more and more ridiculous. We are turning women hygiene mad and are piling up landfill sites (and blocking our loos) with over 17,000 products per woman in their life time, unbelievably in 2001 we spent over £370 million in a year on sanitary wear!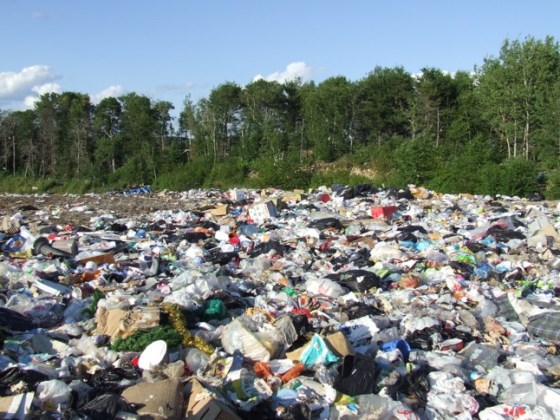 WEN (Women's Environmental Network) have done a great job over the years promoting washable nappies after research showed that disposables take over 500 years to decompose- almost every pregnant woman will have heard about washables either from her antenatal class or from friends. When I had my children (18 years ago!) the modern variety of washable nappies were just beginning to be stocked in Boots and Mothercare, and presumably they are still there.

The Mooncup (a silicone cup used as an alternative to tampons) has gone from being barely known 15 years ago (back then they were £40 compared to £20 now) to being stocked in Boot and most health food and alternative products shops.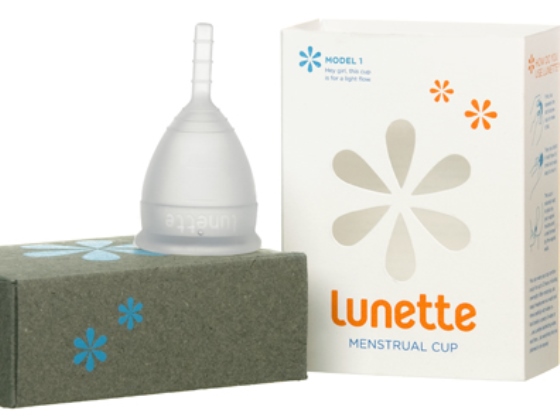 But what of the humble cloth pad? Is it just too back to basics for most women? When I first looked in to washable pads (around the same time I was washing my babies nappies!) and I was considering the waste women produce with pads and tampons each month I found it difficult to find any 'alternatives' to disposable pads. So I asked my mum what they had used in the 'olden days'! When she was a young woman, she and her mum had used rags, literally rags of old cloth, folded and placed in your knickers, then washed and reused. They really knew their 3 R's back then- reduce, reuse and recycle! I often think about our 'throw away' society and what a shame it is that we don't take the time to repair and reuse things the way our parents and grandparents would have.


I must admit my mum was rather horrified that I would choose to go back to 'rags' rather than embrace the products our modern technology had provided women with to keep our periods 'clean, tidy and hidden away'.
Despite my mother's views I decided to make myself some cloth pads, choosing pretty, patterned, soft flannelette, making a pocket that held folded flannelette inside and making loops either end and the pad was held in place with a belt- it felt like wearing a pretty thong – an improvement on the 'big sticking plaster' pads I was throwing away each month! 

Soon friends and family began to ask me to make them some and so I decided to have a go at selling them to the public! At first feedback wasn't great, women didn't want the old fashioned design of pads with belts, so I modernised the design, making smaller pads with wings and instead of the folded pieces of flannelette inside I made 'liner' inserts which used less fabric- these were much better received! Over 10 years ago I went organic, first just making the bottom part of the pad and the inserts from organic cotton, and then finding a supplier of organic flannelette so I now stock the 'total' organic pad!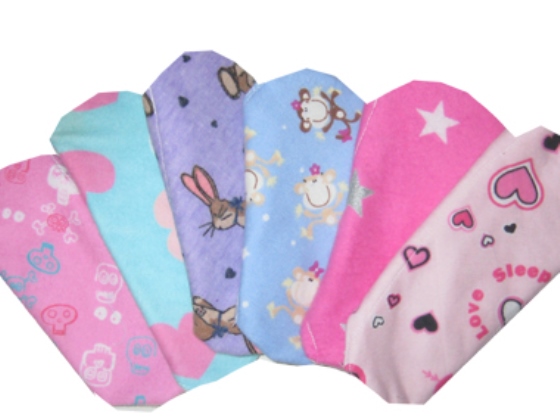 A few years ago I ran some focus groups- bringing together women of all ages and backgrounds to look at my pads and give me honest feedback! To my surprise 50% of these women had no idea of the harm disposables cause the environment and had never heard of any of the alternatives!  The main concern from women was that they wouldn't be absorbent enough- I think we have become so used to our super sized tampons and tiny super absorbent pads with their lock away core that we have lost some sense of trusting our bodies- very rarely do women who use cloth pads flood them. There may be many reasons for this- using cloth makes you more aware of your flow- so you have more of an idea of when you need to change your pad. You can put 3-4 inserts in the pad – this is sufficient protection for really heavy flow days/nights. Also many women have reported bleeding less after a few months of using cloth- a big plus for cloth pads! There are theories that tampons and the chemicals used in modern pads could actually be causing women to bleed more- but as far as I know there isn't any hard evidence of this- BUT the makers of sanitary pads and tampons by law DON'T have to list the ingredients of their products- so who knows that's in them?
So to put women's minds at rest I created the 'extra thick with plastic backing' insert- it has 2 layers of towelling and polyurethane backing for extra protection against flooding!

The women from the focus groups were given pads to take home and try…the feedback was incredibly positive- with 75% converted to cloth pads, 10% sticking to disposables – but buying organic cotton ones and 15% either using mooncups or sponge/organic cotton tampons.

But I am still stuck on how to get women to become aware of cloth pads. WEN ran out of funding for their Sanpro Campaign and shops don't want to risk stocking them as they are convinced women won't buy them! So my Moon Times Cloth Pads and myself are here to challenge women to at least TRY a cloth pad- even if you only use them at night you will be making a difference to the amount of waste we women produce from 'disposable' sanitary products every month!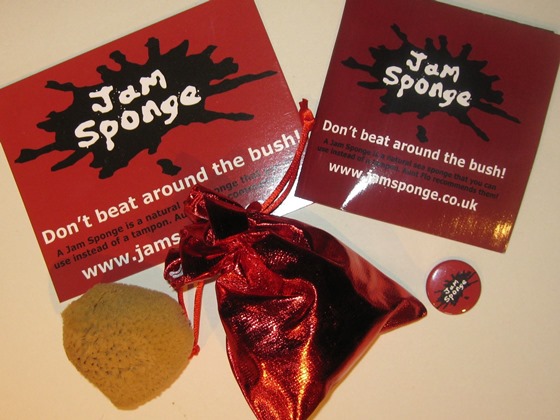 Rachael Hertogs lives in the wilds of West Wales with her husband and two youngest children, bees, chickens and ducks, she is a mama of 4, the creatress of Moon Times Cloth Pads, and she occasionally blogs at www.moontimes.co.uk/blog

www.moontimes.co.uk 


You can connect with Moon Times in a variety of ways ~
on facebook on twitter, and you can also buy limited edition funky pad sets on Etsy 
There is more from Rachael on her Moon Times products and how to use them in this video here

Categories: Menstruation, Ecology and Environment, Ceremonial Menstruation