| | |
| --- | --- |
| Posted on November 30, 2018 at 7:50 AM | |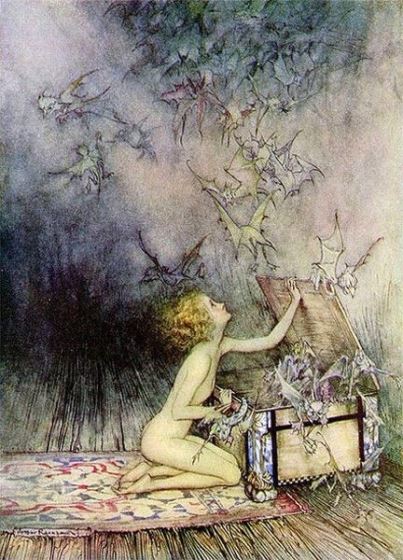 Pandora's Box - Aurthur Rackham
Its day 27 and since day 21 I have known my womb will shed her lining and flow this coming waning moon. The grief has been skin deep bubbling up in loud inconvenient out bursts. It's hard to give her voice when she arrives at such trixy times. It's hard to stuff her back down so that I can function when I know she needs to flow out for release in the same way my crimson tide will flow from between my thighs. She comes at the edge of time, liminal transitions from solitude to company, off duty to on duty. There was more hope than usual from my attendance at the altar of ovulation this passing cycle.
Part of my civilised self has put a time limit on this tidal wave expression of grief. Surely this has been cried over enough; surely my heart can heal and move on. Grief is such a hard thing. There is no right or wrong way to grieve, it is not linear. It comes in storms, grey black dark clouds blowing across highlands and low lands, sometimes gifting rainbows but always raining a vulnerable undoing.
On February 13th 2018 my dear wombheart sister Colette Nolan died. She left this world in a deep peaceful meditative sleep. She was ready to leave her weary boned body and fly free from such a debilitating illness, free to be the huge incredible love ambassador she was and still is. Her love shines down still on all who knew her and people still feel her presence through the incredible life she lived. I felt her as she passed in the no-space, not of her body, yet still within this astral field here on earth, it was very a cosmic experience for me and it held me close to her for quite some time after her passing. Holding a water ceremony at her Celebration of Life in honour of her sacred request to be buried at sea felt like a treasure and a way of holding her in the highest regard; it was also a way to show as much love as I could muster for her.
At the time of Colette's Breast Cancer diagnosis in the summer of 2016 I felt very indignant, NO, full blown rage actually!! She was 34 with a new baby boy. It had me shouting and ranting in my car whilst driving. It had me raving about wasting time, not living half-lives and seizing the day. On Colette's passing all this anger and rage came flooding back in. I was utterly broken open and it struck me, I had been living a half-life! I had been dragging around ungrieved threads from my past. The grief of Colette's death burst open Pandora's Box of all the unmet shadows of grief that I had denied or been too afraid to face. I didn't want to be living a half-life, to waste this precious gift which had been taken from such a golden light in my life. I wanted to live my life to the fullest, be awake, present and vital, seize the day but now I could see that I had squeezed myself tight into some contorted shapes to mask this deep soul aching truth...
...and that painful truth is the deep longing of motherhood. The womb longing, the breast longing the, the cunt deep longing of feeling a being birthed of me, through me and in turn, birth myself through the gates of Motherhood. To bring my full self to the altar of motherhood, this felt to me an adage of true adulthood.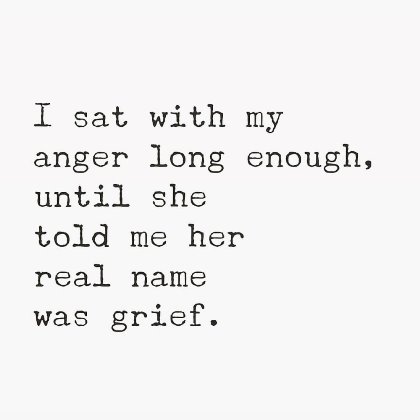 Sadly this has been a tormented journey for me, rife with physical labels and apparent reasons for us not finding one day we've been blessed with a happy accident or a long tried for prayer. Endometriosis, cycts and fibroids have caused many symptoms over the years. My lifetime's vocation has come from walking my talk and doing the healing work first, embodying my Chiron in Aries as the wounded healer. I have been the guinea pig for the practices I share, the healing and the mentoring I offer. Healing my womb and all of Her calls to be known and seen have led me on this curious deeply feminine adventure that has been a gift and a blessing. It has helped me learn about myself so that I can be an authentic guide for those I work with. I pride myself on my authenticity and raw truth with my work but in realising this half lived life, I saw I wasn't able to bring my full self to my outer world through my work, or with my family and friends. I felt a fraud! How could I talk with any embodied authority about the initiation of motherhood other than from a place of loss! The Shadow Initiation of Motherhood!
Working with other women on their fertility journeys for a time was a pleasure and a joy until I realised that I was vicariously drinking of the angst, the hopes, the dreams, the successes. It became sore to witness so many women blooming into the beautiful mothers they so hoped they would become. It accentuated the sensation of feeling left behind, of feeling forsaken, of feeling broken and not enough!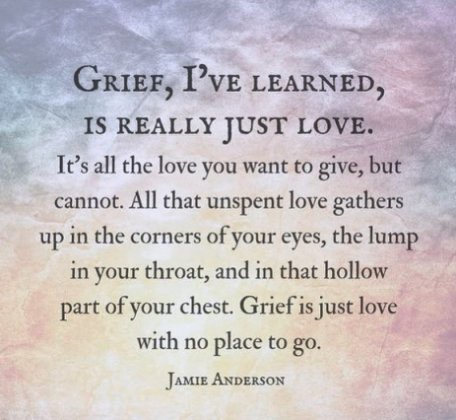 I had committed to honour my grief, to allow her to surface from the depths and show her voice, let her dance with me when she felt the need to be held, courted and honoured. This was a hard deal to have struck but I was trying to access the grief rather than keep it locked deep within the depths of my womb, leaking and rising in geysers up to my heart and pouring through my eyes to be seen and felt. The breaking of Pandora's Box lid meant I had no control over shutting the lid back down and had to allow myself to unravel and undo, the dark feminine gift of dissolution and death. It aint pretty and hurts like hell but my deep soulself trusted the process, the big egoic death that each turning of my menstrual cyclical wheel taught me, after death there comes life but this wasn't the life I was holding on to, holding out for…. It wasn't the wombfull of gurgles and curls, of suckling sleepless nights. No, this felt like endless moons of disappointment and even more grief.
In honouring my need to be with my grief and be with my inner darkness I cancelled workshops, events, clients, clinics. I lost all drive, all inclination to follow a spark to anything. I have dwelled in the pain, under the dark clods of earth deep in the Mother hoping that at some point some of this shitty breaking down might feed and foster a seed, there might be a moment of light, a glimmer that would ignite a new direction, hope and a way forward. I have barely kept my head above water with my work, my responsibilities and my fair share in my marriage. It has been a hard time to juggle so much when I have been in such a dark space. I am great at disassociation and for a time found it easy to park my needs to serve the needs of others. Childhood programming set me up for this story and I have come to see that this is a form of dishonesty, an untruth. Trying to unravel the programming from my teenage years has been a challenge and I know that being fully present to that which arises in me and self-parenting myself is the key to healing these wounds. I have used my mothering years to nurture and grow the wise woman I have become. It has cultivated such a deep knowing and holding in me that women sense and feel this when I hold space. I have mothered myself into being.
I have stepped out owning this grief and vulnerability within intimate circles of sisters, sounded the etheric conch for support. I have shared deeply of wounds that have not seen the light of day and it has felt huge to do so. Committing to heal the pieces of shadow initiation around motherhood has been key for me; finally letting go of guilt and recrimination for an aborted teenage pregnancy that has kept me in torturous loop each month, contorting myself into gleeful hope that conception can happen and then diving deep when my blessed blood flows. What a trapped journey which has strangled my creative juices and restricted my inspiration in birthing anything with Clarity Vibration.
A deep sacred ceremonial ritual enabled me to release the unbearable rock filled sac around my abortion which was so weighted at the bottom of this dark box of Pandora. Sisters held me respectfully in a powerful witness space that unravelled paradigms of suffering. I felt my edges melting and a mythic Becoming in the wake of the recalibration from the ceremony. I have been the cosmic sludge of the caterpillar in her chrysalis. I am yet to emerge and stretch my wings out wide so they dry in a timely way for strong liberating flight. I am yet to know what form I may take whilst I slosh in the gloop, waiting, still waiting… will I even get to soar and feel the wind against my face, will I be the beauty or some dark beast?!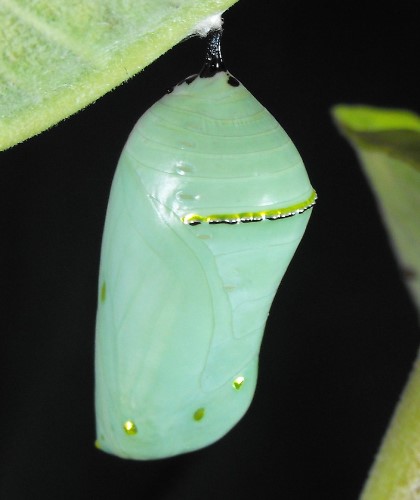 What I do know is that I am still dancing my way around my menstrual cycle, feeling the deep tender call of my womb to birth a real live baby, not some deflected 'project baby' which many feel propelled to spew as a form of consolation. No, to a women longing to be a mother a 'project baby' is a painful distraction. I know I am being worked by this process, I am also conscious of this deep longing becoming a haunting. In time I know it will offer me gold, as all of my deep dark underworld journeys have gifted me. I am always one to mine what lessons and guidance can be shared from such a dance with the Dark Feminine. It brings a richness in working with others and shows me my humanity, it opens a portal from which to work from when guiding others through their own challenges.
I like to be someone that walks my talk, who is authentic and transparent. I like to be a clear talker, for there to be no ambiguity. I am an independent woman taking strong steps to be more open, more and more I am chancing vulnerability as a way to break down the taboos and insidious programming of silence. I take risks which can feel like mortal combat to the wonder woman archetype that reigns so strongly in my maternal line. She is the spandex clad Shero that locks it all it all down and acts like she needs no one, no help and can do it all alone. This is such a destructive harmful existence. This keeps one in isolation and is of the old patriarchal paradigm, stuck and shamed to share when things aren't all sunshine and unicorns. Its hard to admit that you don't have it all together, that life isn't Instagram fit with a gleaming shimmer twinkling back at you through the screen. Shame and silence are like mould spores, they survive in the dark and thrive when starved of light.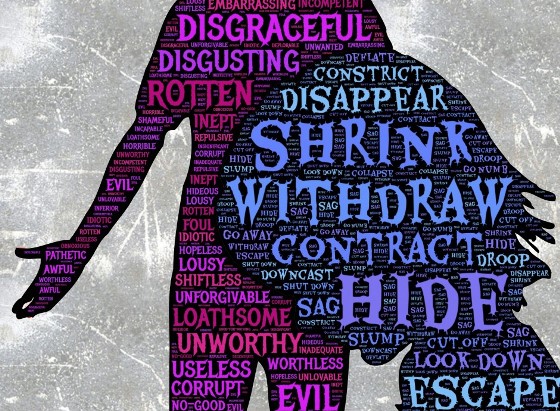 Shame and self-blame are huge elements causing silence and isolation with infertility. Very little is said about abortion, loss in pregnancy and infertility. These subjects hold a taboo and those connected to someone who is experiencing these issues tend to struggle to find ways to really offer support. The grief is so weighty and few people can sit with you in the pain. People tend to make a big swerve, change the subject or sweep your feelings aside. It's hard and painful and often makes you wish you hadn't opened yourself up and said anything. Part of my silence in this is also the cruel cosmic joke that much of my work in women's health and wellbeing is around the menstrual cycle, the womb, fertility and sexuality. It has felt like a dirty secret I can't admit. That somehow my infertility means I can't do my job. This I know to be a total illusion but when a trigger comes at the most vulnerable time leading into my bleed, it's bloody hard to ignore the voice of the critic and love myself into wholeness.
So I'm busting this heavy secret out from the depths of Pandora's Box, I am shinning a light into the depths by loving myself and mothering myself. I am taking steps to stop the self-torture by stopping all sessions and work with women around natural fertility, pregnancy and birth. In truth I haven't worked in this way much of the year, and as I feel some semblance of return there are things which need updating, it seems timely to formally put this clear boundary to the outer world. I choose to work in ways that are supportive to both me and the women who come to see me. I am an advocate for the Reclaimation of our Full Selves. In creating this strong container for myself and those I work with I give thanks for a space of safety and clarity to emerge so that the way I work is authentic and true for the women, whilst also gifting my tender wombheart the spaciousness to grieve and let go, to receive greater support and understanding.
If someone drops the Gbomb on you when you casually ask how they are??? Please do look them in the eye and say something loving and gentle 'I'm really sorry to hear your in so much pain'…. 'That sounds really tough'……even if it's 'Wow I don't know what to say, is there anything I can do for you?'

If the GBomb is about pregnancy loss or fertility be very careful how you might feel the need to rush in and offer advice or try to placate women. This is dangerous ground. Be warned! 
Many people struggle to deal with the pain of others as it reminds them of their own unattended pains. They may want to brighten up the conversation or try to lift your spirits. This is not the way with grief. It needs to be held in a loving embrace for it to dissolve in its own time. There is no final recipe to move beyond grief!

Changing the subject, not listening or going straight into why you might not be having such a great time keeps all the doors locked and those Pandora's Lids firmly closed in someone suffering in this way. The 'not' listening keeps the person isolated in the shame and grief.  Empathy really goes a long way with those in grief; even if you feel unsure what to say. It helps people feel listened to, heard and held.  This is a big part of the grievers healing journey.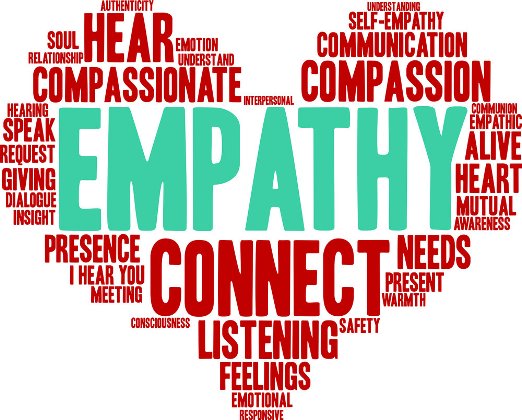 Empathy- David Thomas
My reason for sharing this with you all is to stand in a space of athenticity and a place of power. Healing comes from giving voice and shining a loving torch of illumination into this space within.  I hope that in sharing this raw vulnerable part of myself and explaining the reason for these new boundaries highlights the need for more conversations like this to be had. Infertility affects 1 in 8 couples and there is very little being discussed about it in honest ways. If you or someone you know is experiencing these difficulties I urge you to find your voice and start talking about it, even if it just feels like whispers to start with. 
I would love to hear more from others who are in similar situations or have experienced difficulties with pregnancy loss, infertility and abortion.  More conversations need to be had to start melting the shame and isolation.  I urge you to start making courageous steps for healing and bring your voice to the world.

Much love
Clare x

Categories: Birth Trauma, Miscarriage, Abortion, Menstruation, Infertility